"I'm Maya Kern. Don't you know me?"
―Maya Kern
Maya Kern was an esteemed human female who at different points in her life was a model and actress as well as a member of the New Jedi Order.
Biography
Edit
Early life
Edit
Maya Kern was born on May 16, 14 ABY on the planet Coruscant to the plastic surgeon William Kern, and his wife Shira Coll, a member of the famed House of Organa. Kern was raised in a privileged household on the Apalis Coast until moving with her family to Coruscant at the age of ten. Charismatic since childhood, Kern began acting in school plays and modeling at the age of fifteen.
Personality and traits
Edit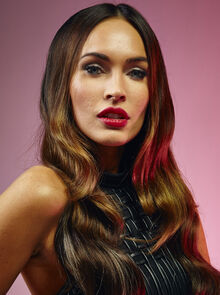 Maya Kern was self-centered, flighty, conceited and quick to anger.
Relationships
Edit
Liam Cellier
Edit
Bailian Durron
Edit
Quinlan Vos
Edit
Friendships
Edit
Appearances
Edit
Notes and references
Edit
Ad blocker interference detected!
Wikia is a free-to-use site that makes money from advertising. We have a modified experience for viewers using ad blockers

Wikia is not accessible if you've made further modifications. Remove the custom ad blocker rule(s) and the page will load as expected.