"Owen, he can't stay here forever, most of his friends have gone. It means so much to him."
―Beru Whitesun Lars
Beru Whitesun Lars was human female Moisture farmer and the wife of Owen Lars. Coming from a long line of moisture farmers, Beru Whitesun grew up near Mos Eisley on Tatooine.
Biography
Edit
Early life
Edit
Personality and traits
Edit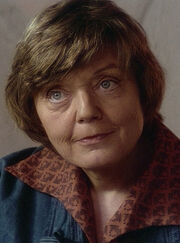 Ad blocker interference detected!
Wikia is a free-to-use site that makes money from advertising. We have a modified experience for viewers using ad blockers

Wikia is not accessible if you've made further modifications. Remove the custom ad blocker rule(s) and the page will load as expected.